..but I only exercised in one of them, lest you think I'm a die-hard.
Now this is story all about how / My life got flipped turned upside down / And I'd like to take a minute, just stick around / And I'll tell you how I searched for a gym all over town.
Several weeks ago, my former gym "Rob" suddenly shut down without any notice. Hubbs & I showed up to find a hastily-scrawled note on the window, telling us to visit the gym's alternate location. This "other" location was about 35 minutes' walking distance from our place, so to work out would now mean we'd have to drive (or use up many precious minutes of our day going to/from the gym), not to mention park at the costly downtown meters.
We gave the owner a few weeks to reopen, but alas, apparently the rent went up and he decided not to renew his lease. Long story short - we had no choice but to cancel our membership and find a new gym to call home.
We loved Rob; it was a boutique gym, never crowded, never loud, and stocked with all of the equipment we like to use. The closing of its doors was pretty devastating to us, especially since we had searched long and hard before coming across it in the first place.
So, back to square 1. First, we made a list, and checked it twice (really, we did). Hubbs & I wanted a fairly reasonably priced gym with a full set of pre-weighted barbells, a squat rack, calf machines, a good range of lighter dumbbells for me to use, and a larger collection of cross-trainers. We were also hoping that the gym membership would consist of fitness enthusiasts, and that the place wouldn't be crowded at all hours of the day. Finally, we wanted a place that was either within walking distance, or offered free parking. On our "would be nice" list were items such as free lockers and friendly staff.
BEN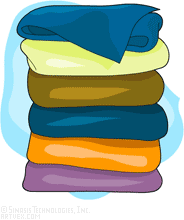 Our first stop was a place very close to our pad. "Ben" was a bit
pricey ($350 admin fee + monthly membership costs) but the location was prime, and easily accessible by foot. They had classes, towel service, a rockin' change room, and squash courts that came with the membership. When we first stopped in (a week or so ago), they offered us free passes to try out the gym for a day, and it was during our visit (first thing yesterday morning, thankyouverymuch) that Hubbs discovered that they lacked our barbells and several other key pieces of equipment that he usually uses. Several other requirements on our "must-have" list were also not met.
Ben was thus immediately ruled out. In fact, I would even go as far as saying that Hubbs' reaction to Ben was swift and negative. Next!
DAN
Our second gym option was not as close to us, but on a good day the distance is walkable and the drive (though convoluted) isn't long. I had also read good things about "Dan" on a hardcore bodybuilding forum. They offered free parking, and classes, and squash courts, and a large collection of Precor cardio equipment (I have a bias in favour of Precor x-trainers). Finally, their membership was reasonably priced, and we really liked the fellow behind the front desk.
However, the first strike happened the moment I walked in the door. You see, I spotted a dog lying on the floor. A dog!?! As you may recall, I have issues with
dogs in gyms
. When I asked the friendly fellow behind the counter, he explained that the dog was their "mascot" and had lived in the gym its entire life. Sure, the lazying canine was uber-cute, but that's beside the point. Care to explain the fact that you are selling beverages in the same area that a dog is regularly inhabiting? By-law infraction?
Upon touring the place, we came across a few other no-no's from our list. Dan was devoid of all circuit machines! Sure, they had the Hammer Strength ones, but nothing that was pre-weighted, and I'm not a big fan of having to load those heavy plates on all the time. Also, their dumbbells weren't offered in less than 5 lb. increments, and their equipment was pretty old.
In the end, we figured that if this was as good as it gets, we'd settle, but it would be a compromise on the quality that we were actually looking for. We thought we should continue exploring our options, so on we went, to "Pan."
PAN
Now, everyone knows that Pan caters to the die-hard body-building crowd. They have a separate weight area for the grunters, so we sort of knew the type of fitness-enthused membership to expect when we walked in. Pan was also conveniently located within walking distance to us, and had a little juice bar and Greek food stand located on-site. I hadn't read great things about Pan though, so I tried to go in with an open mind.
Well, the first strike we noticed was the parking. It was pay-parking. Secondly, I saw a small yappy (not cute) dog wandering the halls of the gym. Now if I thought that Dan was bad for having a dog lazing around the front entrance, I felt 1000x worse about an ugly yappy dog openly roaming the gym, especially since they serve food there!! Hello by-law violation!!! The saleswoman explained that the dog belonged to the owner's friend, who has the gym dog-sitting for them during the day. Ugh. So wrong on so many levels.
The next thing we noted was the aggressiveness of the saleswoman, who openly dissed the owner of Rob (who we like as a person even if we don't love the way he shuts down his business). Not professional, and not cool, lady. She also laughed in my face and said, "Seriously?!" with disgust when I asked her about the dumbbell weight increments. Insulting the potential member = bad business practice, IMHO.
A few other things we noted with displeasure were the lack of cardio machines and the messy and cluttered state of the gym; old broken pieces of equipment and other items lying about in a disorderly way, and stacks of papers untidily stacked do not give me much confidence in the gym's ability to handle my membership properly. Hubbs also noticed that all of the equipment he would normally use was upstairs, but their barbells were all located downstairs (a difference of about 3 narrow flights).
Finally, the saleswoman tried to hard-sell us on the membership, and rather than give us time to shop around over the next few days, tried to get us to come back that evening to sign up (lest we should miss out on the "open house deal" that conveniently ended the day before we got there). Their memberships were also yearly, and any contract terminations due to moving were still subject to a "buy-out fee."
Bad, bad, bad. Nothing about this place impressed us. Pan was not what we were looking for, and when we left, I believe Hubbs & I both silently vowed never to walk through those doors ever again.
RON
Somewhat discouraged, we headed to "Ron." This was a gym that Hubbs had read a lot about, and was very impressed with on paper. I wasn't sure what the membership costs would be like, nor what sort of atmosphere to expect, given that most of the advertising for the gym used scantily-clad fitness models (sex sells?). There was also the issue of the drive; Ron was nowhere near our place, and the drive during traffic would be about 15 minutes long. They did offer free parking, however, and they were rated a top gym for the past two years.
The moment we walked in, we were greeted by their very enthusiastic staffer. He had nothing but great things to say about the gym, but I was trying hard to take his word with a grain of salt. He showed us around, and here were all of the positive things we noted for ourselves:
- no crowds during peak hours
- clean gym, everything in its place
- Precor x-trainers :)
- dumbbells with 2.5 lb increments
- extensive sets of circuit machines
- a Ladies-Only section with many pieces of equipment
- classes included in the membership
- a nice, clean, newly-renovated locker room
- an abundance of cardio machines
- barbells and squat machines for Hubbs
- no dogs to be seen anywhere
- friendly staff
- modern, new, matching equipment
- super-affordable annual membership with a month-to-month continuation
You could totally tell that this place cared about aesthetics and making lasting impressions. Their reception area was covered in autographed images of celebrities who had previously visited the gym (including Lynda Carter, Jessica Alba, Jessical Biel, Ryan Reynolds, Triple H, the Rock, Trevor Linden, and that hot JAG actor David James Elliott, to name a few). In comparison to Ben, Dan, and Pan, Ron was hands-down the best in terms of facility and equipment. In fact, Hubbs & I think it was even more impressive than Rob.
After our tour, we walked out of the gym and began the descent down the stairs to our car. Before our feet even hit that last step, Hubbs & I turned around and marched right back up to the gym and signed up. We were both pretty convinced that this was the right gym for us, so no sense in dilly-dallying. I looked at my trusty Excel-created checklist, observing that Ron had hit every point on our wishlist (except for walking distance part).
So, after hitting 4 gyms, we finally found one that was to our liking and fit for us to get fit. I'm actually excited to go work out today. I think that says it all. ;)